WEBCommentary Guest

Author: Alan Caruba
Date: March 28, 2012
Topic category: Environmental Extremism
---
---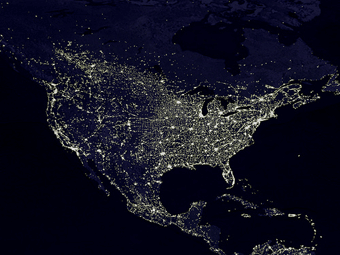 The Environmental Protection Agency is using its power to advance the objective of the environmental movement to deny Americans access to the energy that sustains the nation's economy and is using the greatest hoax ever perpetrated, global warming—now called "climate change"—to achieve that goal.
"This standard isn't the once-and-for-all solution to our environmental challenge," said Lisa Jackson, the EPA administrator, "but it is an important commonsense step toward tackling the ongoing and very real threat of climate change and protecting the future for generations to come. It will enhance the lives of our children and our children's children."
This is a boldfaced lie. Its newest rule is based on the debasement of science that is characterized and embodied in the global warming hoax. It will deprive America of the energy it requires to function.
Since the 1980s the Greens have been telling everyone that carbon dioxide was causing global warming—now called climate change—and warning that CO2 emissions were going to kill everyone in the world if they weren't dramatically reduced. The ball was put in motion with the United Nations 1997 Kyoto Protocols when many nations agreed to this absurd idea and carried forward by the United Nations Intergovernmental Panel on Climate Change ever since.
The Environmental Protection Agency was created to clean the nation's air and water where it was deemed that a hazard existed. Like most noble ideas and most Congressional mandates, the initial language was vague enough to be interpreted to mean anything those in charge wanted it to mean. Add in the global warming hoax and you have the means to destroy the nation.
Now it means that the source of fifty percent of all the electricity generated in the United States is being systematically put out of business and please do not act surprised; that's exactly what Barack Obama said he intended to do if elected President.
This is evil writ large.
Shutting down utilities that use coal, an energy source the U.S. has in such abundance that it could provide electricity for the next hundreds of years, and ensuring that no new ones are built fits in perfectly with all the Green pipedreams about "renewable" energy. Solar and wind presently provide about two percent of the nation's electricity and, without government subsidies and mandates requiring their use, they would not exist at all.
How stupid is it to not build more nuclear power plants when this form of power doesn't emit anything but energy?
How stupid is it not to use coal when the U.S. is the Saudi Arabia of coal?
How stupid is it to begin to find reasons to regulate and thwart fracking, the technology to access trillions of cubic feet of natural gas that has been in use for decades?
How stupid is it to cover miles of land, far from any urban center, with hundreds of solar panels or huge, ugly wind turbines that kill thousands of birds every year?
The sun does not shine all the time, nor does the wind blow all the time. In the event of overcast skies or a day without wind, traditional plants—those using coal, gas, nuclear or generating hydroelectric power—have to be maintained as a backup. Take away the coal-fired plants and there were be huge gap in the national grid.
Darkness will descend and Americans will begin to live with blackouts and brownouts that will undermine every aspect of our lives. It's bad enough when a town or even a city briefly loses power because of a storm, but imagine that occurring on a regular basis because there just aren't enough utilities generating power!
What kind of people stand by idly while its own government conspires to take away the primary source of energy that everything else depends upon? The answer? You. The answer is the many elected politicians that have done little to rein in a rogue government agency intent on undermining the nation by denying it the ability to generate power with the least expensive source of electricity, coal.
The EPA, an unelected bureaucracy, has just ensured that all Americans, industries, small businesses, and individuals will begin pay far more for electrical power.
Richard J. Trzupek, the author of "Regulators Run Wild" and an environment policy advisor for The Heartland Institute, said of the new rule, "With around 50,000 megawatts of coal-fired power set to be forcibly retired in the next few years—thanks to the draconian policies of Obama's EPA—this rule ensures that no new modern, efficient coal fired power plants will be built to fill the gap."
In a triumph of crony capitalism, Trzupek notes that "The big winner will be Obama's good friend, GE Chairman Jeff Immelt. Since solar and wind cannot fill a 50,000 megawatt baseload gap, the only way to ensure continued reliability of the grid is to build a lot of natural gas-fired plants quickly. And who is the biggest supplier of natural gas-fired combustion engines? GE of course."
If you think that environmental organizations like the Sierra Club and Friends of the Earth, among many others, are seeking to "protect" the Earth, you are seriously mistaken. They have been among the leading opponents of coal and they have had allies in Congress such as the Majority Leader of the Senate, Harry Reid, (D-NV) who has said "Coal makes us sick. Oil makes us sick."
NO! Coal provides the engine of our nation's electrical power and oil provides the energy that fuels our transportation and is the basis for countless products that enhance and improve our lives every day.
We are witnessing the destruction of the nation by the environmental movement and the EPA has just provided you with the most dramatic example of that plan.
Alan Caruba
National Anxiety Center
---
Biography - Alan Caruba
Alan Caruba passed on June 15, 2015. His keen wit, intellect, and desire to see that "right" be done will be missed by all who his life touched. His archives will remain available online at this site.
Alan Caruba was the founder of The National Anxiety Center, a clearinghouse for information about media-driven scare campaigns designed to influence public opinion and policy. A veteran public relations counselor and professional writer, Caruba emerged as a conservative voice through his weekly column, "Warning Signs", posted on the Center's Internet site (www.anxietycenter.com) and widely excerpted on leading sites including this one.
A member of the Society of Professional Journalists, the American Society of Journalists and Authors, and a charter member of the National Book Critics Circle, Caruba applied a wide-ranging knowledge of business, science, history and other topics to his examination of issues that included protecting our national sovereignty, environment and immigration, education and international affairs.
Caruba resided in New Jersey and had served in the US Army, had been an advisor to corporations, trade associations, universities, and others who used his public relations skills for many years. He maintained a business site at www.caruba.com.
Caruba performed many reviews of both fiction and non-fiction at Bookviews.Com, a popular site for news about books of merit that do not necessarily make it to the mainstream bestseller lists.
---