WEBCommentary Guest

Author: Alan Caruba
Date: April 19, 2012
Topic category: Environmental Extremism
Earth Day and the Great "Sustainability" Lie
---
---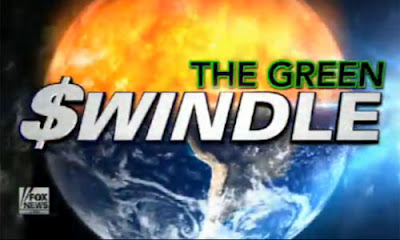 Americans are paying the hangman for the rope.
It is estimated that since the origin of the global warming hoax in the late 1980s, Americans have seen $50 billion of their dollars thrown down the climate change rat hole.
In a January CNSnews commentary, Elizabeth Harrington noted that "A study by the Government Accountability Office (GAO) determined that the United States (has been) funding the Intergovernmental Panel on Climate Change (IPCC), the United Nations' authority on alleged man-made global warming, with $31.1 million since 2001, nearly half of the panel's annual budget."
"In a Nov. 17, 2011 report, 'International Climate Change Assessments: Federal Agencies Should Improve Reporting and Oversight of U.S. Funding', the GAO found that the State Department provided $19 million for administrative and other expenses, while the United States Global Change Research Program provided $12.1 million in technical support through the U.S. National Science Foundation (NSP), averaging an annual $3.1 million to the IPCC over 10 years--$31.1 million so far."
The forthcoming UN Rio+20 IPCC international conference in June will switch course from the discredited global warming hoax in favor if its fundamental agenda, the imposition of a global government that reflects the UN's goal of a worldwide socialist economy. The sovereignty of individual nations will be subject to the dictates of a small group of UN bureaucrats.
The theme will be "sustainability."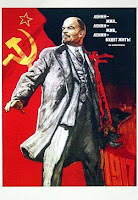 There is a reason that the upcoming Earth Day, April 22nd, falls on the birthday of Vladimir Lenin, the former Soviet Union's first dictator. Everything associated with the environmental movement has communism as its basis.
In February, KPMG, a Swiss entity and "a global network of professional firms providing audit, tax and advisory services" operating in 152 countries, held a conference that attracted "more than 600 top CEOs and senior business leaders from many of the world's major corporations." It was held in cooperation with the United Nations Global Compact, the World Business Council for Sustainable Development, and the United Nationals Environmental Programme. Among those attending were former President Bill Clinton and New York Mayor Michael Bloomberg.
It issued a report, "Business Perspective on Sustainable Growth: Preparing for Rio+20 and offered recommendations "to scale-up investment in sustainable development, provide strong price signals on resource scarcity and environmental impacts" and "deliver new platforms for public-private collaboration at the international and national levels."
In other words, the UN is laying the groundwork to ensure that its bogus sustainability agenda will offer enough inducements to the global business community to ensnare them in its control.
In an article by Terence Corcoran in the Financial Post, he characterized Rio+20 saying, "It's as if the high priests of Occupy the Planet and the Green Apocalypse—having run their old socialist and environmental engines into the ground—have stumbled across a new set of rationalizations and slogans."
As if the Obama administration hasn't wasted billions on its green energy agenda, funding one failed renewable energy company after another, the White House Council on Environmental Quality announced in March that it will sponsor its third annual "GreenGov" Symposium September 24-26 in Washington, D.C.
"The Symposium will bring together leaders from government, the private sector, non-profits and academia to identify opportunities to create jobs, grow clean energy industries, and curb pollution by incorporating sustainable practices into the Federal Government's operations." If this wasn't so ludicrous, I'd laugh, but these are the lies the Obama administration wants you to believe.
And people wonder why President Obama killed the Keystone XL pipeline, imposed an illegal moratorium on oil drilling in the Gulf of Mexico, and his administration has issued fewer leases for the exploration and extraction of oil on federal lands than any other.
Throw in the Environmental Protection Agency's war on the coal industry, and the Interior Department's limits on access to federal land known to contain uranium deposits for the nuclear energy industry, and you begin to see how our own government is conspiring to leave the United States of America bereft of the energy reserves that we have in abundance!
The nation's energy needs and its dollar are being weakened in order to eliminate it as the only real deterrent to the United Nation's, Russia's and China's global ambitions.
The Earth has not warmed in fourteen years and it is not running out of energy reserves of oil, coal, and natural gas.
As the global warming hoax is shelved, the sustainability hoax is being rolled out and will be on full display June 20-22 in Rio de Janeiro conference when the usual suspects and charlatans gather to plot the continuation of their socialist revolution.
There is not one single reason why the U.S. taxpayer should be contributing to this communist cabal and conference.
Alan Caruba
National Anxiety Center
---
Biography - Alan Caruba
Alan Caruba passed on June 15, 2015. His keen wit, intellect, and desire to see that "right" be done will be missed by all who his life touched. His archives will remain available online at this site.
Alan Caruba was the founder of The National Anxiety Center, a clearinghouse for information about media-driven scare campaigns designed to influence public opinion and policy. A veteran public relations counselor and professional writer, Caruba emerged as a conservative voice through his weekly column, "Warning Signs", posted on the Center's Internet site (www.anxietycenter.com) and widely excerpted on leading sites including this one.
A member of the Society of Professional Journalists, the American Society of Journalists and Authors, and a charter member of the National Book Critics Circle, Caruba applied a wide-ranging knowledge of business, science, history and other topics to his examination of issues that included protecting our national sovereignty, environment and immigration, education and international affairs.
Caruba resided in New Jersey and had served in the US Army, had been an advisor to corporations, trade associations, universities, and others who used his public relations skills for many years. He maintained a business site at www.caruba.com.
Caruba performed many reviews of both fiction and non-fiction at Bookviews.Com, a popular site for news about books of merit that do not necessarily make it to the mainstream bestseller lists.
---