Topic category: Racial Issues
Lame Black Christian Cop-Out
A black Christian Obama voter called me after the election. I was sickened by my friend's weak attempt to cover his sell-out to skin-color under a shroud of Christian principles. For years, I have informed him of Obama's attacks on Christianity and anti-Christian agenda. He praised Romney for saying in his concession speech that we need to pray for our president. Then he added, "I prayed that God will bind everything in Obama that is not like Him."
Folks I politely, but quickly, ended our conversation. I was sickened by my friend's weak attempt to cover his sell-out to skin-color under a shroud of Christian principles.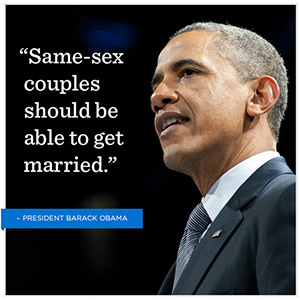 This guy had the audacity to quote Bible scripture about how Christians are commanded to pray for their political leaders. Maybe he's praying that God will cause Obama to have a change of heart as more black babies are exterminated. What a religious crock of you-know-what.
Passing on an opportunity to end Obama's anti-Christian agenda solely because he is black like you is a Judas betrayal.
Before the election I told a black Christian minister friend that Obama was pro-abortion and pro-infanticide. I told him that 40 Catholic groups were suing the Administration for forcing them to fund abortion services in Obamacare. I told him that not only does Obama support gay marriage, but Obama vowed to be an advocate of the gay, lesbian, bisexual and transgender communities.
My friend did not dispute one of my facts. He simply said Romney's plan would bankrupt our economy and that he was voting for Obama, the lesser of two evils. Keep in mind, folks, that this guy claims to be a man of God. And yet he is in essence saying the murder of innocent babies and the furthering of the homosexual agenda are acceptable collateral damage. His shameful logic is BS to hide his racism and idolatry of skin color.
This same black minister friend called me after the election. I did not take his call.
Lloyd Marcus
Lloyd Marcus
Send email feedback to Lloyd Marcus
---
Biography - Lloyd Marcus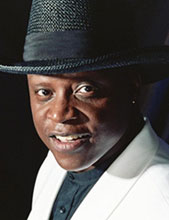 Lloyd Marcus, is a Proud Unhyphenated American.
Lloyd's childhood began in a Baltimore ghetto. He grew to manhood in the 1960s. He is an artist, singer, production designer and musical producer, all professions frequently inhabited by leftists. Even his hairstyle – his hair is long and usually woven into a tight ponytail – bespeaks avant-garde. He is outgoing with an infectious laugh. He has become a major Deltona civic leader. His songs and artwork have uplifting, often patriotic, themes. And, as his work on Republican campaigns shows, his politics lean toward the right.
For more, visit Lloyd's website at http://www.lloydmarcus.com/.
---
Read other commentaries by Lloyd Marcus.
Visit Lloyd Marcus's website at Lloyd Marcus
Copyright © 2012 by Lloyd Marcus
All Rights Reserved.